Our staff is happy to assist you throughout your entire job search process, from career exploration to resume writing to salary negotiation. Whether you are a first-year engineering student, graduating senior or graduate student, our office can help. It's never too early (or too late!) to begin your job search.
Walk-in hours & appointments
Walk-in hours (15-minute same-day session, no appointment necessary) are great to get quick feedback on resumes or cover letters, and 30-minute appointments can be scheduled to ask more detailed questions and receive help on multiple topics.
~The [email protected] is going VIRTUAL; what does that mean?~

All consultations will be done via Zoom

30-MINUTE APPOINTMENTS available between 9am – 3pm (Mon – Fri) and 4 – 8pm (Tue, Wed); schedule via Handshake

COVER LETTER & RESUME FEEDBACK via e-mail: [email protected]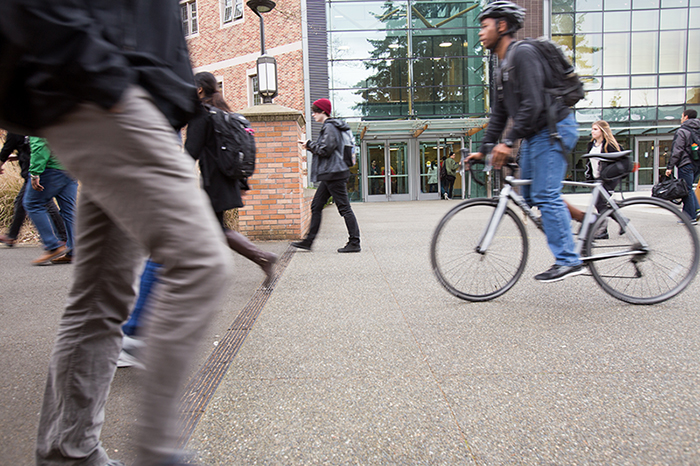 Handshake
Handshake is a free tool for UW students and alumni to search though hundreds of internships, part- and full-time jobs, volunteer opportunities, and more. Learn more about Handshake access for students and alumni.
Log in to Handshake to see all jobs, narrow your search, or filter by location, job type, etc. Upload your resume, cover letter, and unofficial transcripts to apply directly for jobs. You'll find up-to-date information about employers and which ones are interviewing on campus.
Log in to Handshake – Students
Career events
Career events for engineering and technical students are held throughout the year at the University of Washington. Career Fairs provide opportunities to meet students and broadly advertise your position openings, including internships, co-op and full-time positions. Registration and event logistics are managed by the sponsoring organizations. More about UW Engineering Career Events »
Internships & career engagement
Internships are an opportunity to enhance your engineering curriculum through practical, hands-on work in industry. They are a great way to learn more about engineering, gain experience, and make connections with employers to increase your chances of full-time employment post-graduation. We encourage organizations and their recruiters to abide by the standards of the Department of Labor and National Association of Colleges and Employers (NACE). For more information, contact the program at [email protected] More about Internships »