Web of Science ResearcherID is now on Publons.
Publons is the new environment where you can benefit from
the improved Web of Science ResearcherID, add your publications,
track your citations, and manage your Web of Science record.
Log in with your usual details to see your ResearcherID
profile on Publons.
If you have any questions, please see the ResearcherID-Publons FAQs or contact researcherid@publons.com.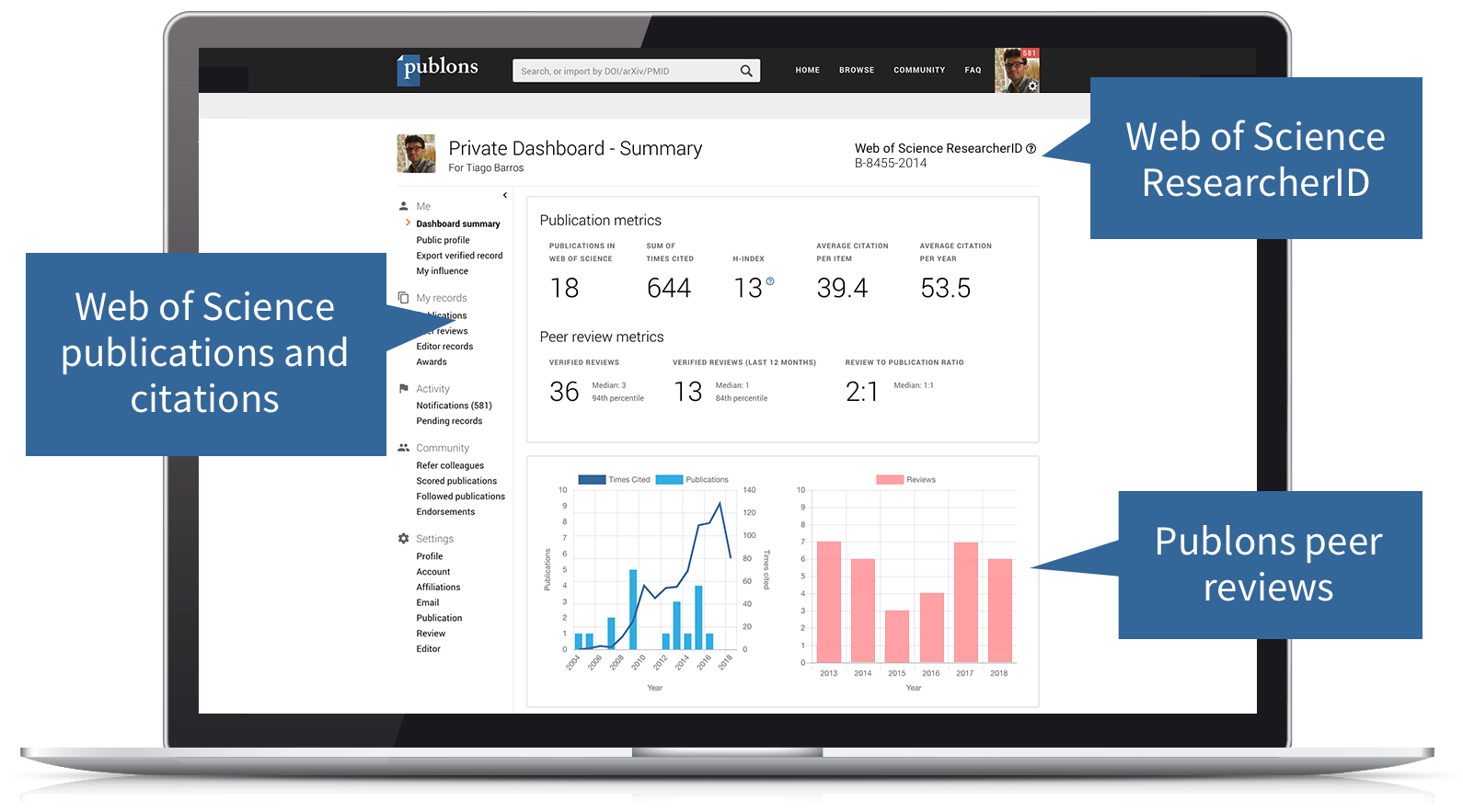 The Web of Science Group is investing in ResearcherID to make
the experience of managing and evaluating researcher profiles
more seamless, open, and connected for researchers,
administrators, and evaluators.
Profiles
Researchers around the world use ResearcherID track their
publications and ensure their publications are correctly
attributed to them across Web of Science collections. To make
this even easier, ResearcherID profiles moved to Publons on 15
April 2019. This move allows researchers to:
add publications, track citations, and ensure their
publication records are correctly attributed across Web of
…
Read More